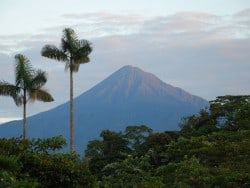 CLOSE TO QUITO
Just 5 hours in a direct bus to arrive in the warm climate and beauty of the Upper Amazon rain forest. Authentic Ayahuasca experience in the traditional but comfortable setting.
SAFE & AUTHENTIC
Safety protocols tested by time, reputable indigenous shaman, skilled assistant and safe environment. First-timers friendly! We have 8+ years of experience.
ASSISTED & TRANSLATED
Have English-speaking assistant with you during the ceremony who can respond to your needs and give you support. Preparatory session before the ritual and integration the day after.
SMALL GROUPS
Individual cleansing ritual for each participant by the shaman, small retreat groups, authentic experience respecting the traditional culture and supporting the indigenous tribe.
"Thank you for the amazing ceremonies! After 4 sessions I feel completely reset and wonderful. Thank you guys for the incredible healing work and wonderful experience!"
Zi Wu
"If you're going to try Ayahuasca, I highly recommend Feather Crown for their safe, friendly, insightful and authentic approach."
Shivya
"The experience was perspective-altering in the best way. Feather Crown has been my most treasured part of this trip. "
Josh Thomas, NY
Sign up and receive articles and news about Feather Crown:
Sign-up and receive articles news about Ayahuasca and our events: