2-day retreat with one Ayahuasca ceremony near Tena, Ecuador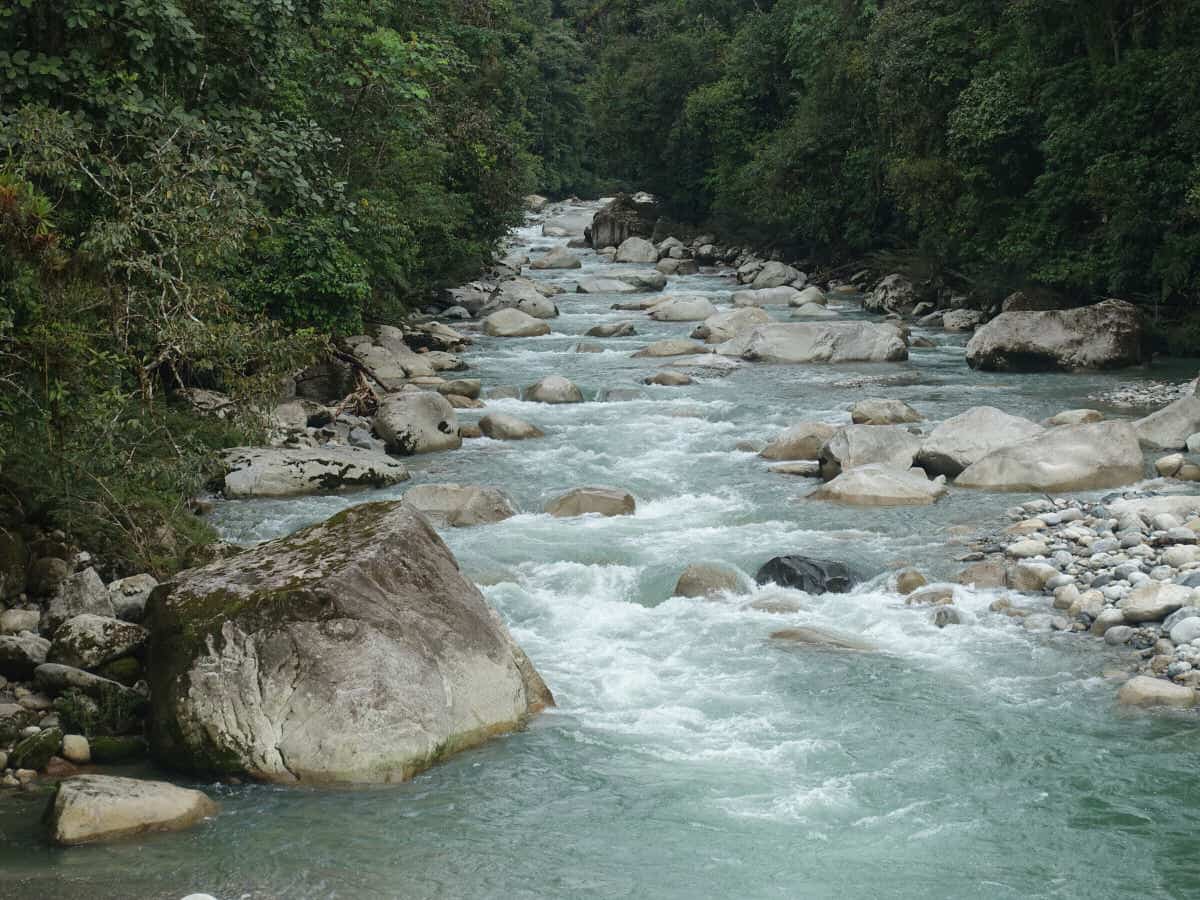 AMAZON RETREAT
Welcome to Upper Amazon of Ecuador, the home of the Ayahuasca medicine, with beautiful primary forests, cristalline rivers, pure air and rich indigenous culture. Pleasant temperatures and no mosquitos.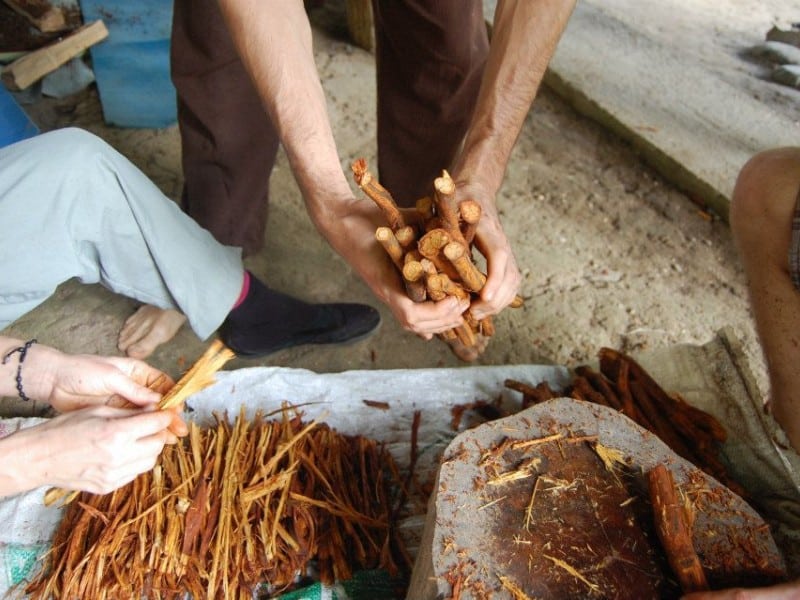 SAFE & AUTHENTIC
10 years of experience hosting Ayahuasca retreats: Safety protocols tested by time, experienced ceremonial leader, skilled assistants and safe environment. Both first-timers and Ayahuasca veterans friendly.
SUPPORTIVE
English-speaking ceremonial leader supporting you in the transformative process, ready to respond to your needs. Preparatory session before the ritual and integration the day after. Grouding experience.
SMALL GROUPS
Individual cleansing ritual for each participant in the ceremony, small retreat groups, authentic and intimate experience, harmonious with nature and supporting the indigenous tribe.
2-day Ayahuasca retreat: Event overview
This ceremony is a respectful, meaningful and safe opportunity to drink the Ayahuasca brew during an overnight ceremony lead by an experienced ceremonial leader in a beautiful environment of the Sacred River forest temple. All-inclusive package includes transport, individual healing ritual, integration session and breakfast.
Itinerary of the 2-day Ayahuasca retreat
DAY ONE
5:00 pm – Meeting in Santa Clara, introduction and basic information about the event
5:30 pm – Transport to the campment (20 min by car, then 10 min walk)
8:00 pm – Preparatory talk before the ceremony
8:30 pm – Ayahuasca ceremony till 1:00 am
1:00 am – Resting in the ceremonial space till the morning
DAY TWO
8:30 am – Delicious breakfast
9:00 am – Questions and answers about last ceremony, prescription of the diet to follow the next days
10:00 am – Transport back to Santa Clara.
The project
The Sacred River center is the continuation of the Feather Crown project, which has been providing Ayahuasca retreats with reputable shamans in different locations of the Ecuadorian Amazon. Since 2008, it has helped more than 1000 visitors and received excellent ratings and testimonials. It has gained the reputation of one of the safest and most grounded places for experiencing the Ayahuasca medicine in Ecuador.
The corner stones of the Sacred River center are professionalism, ethics, safety and reciprocity towards the Amazon and its people. It is totally dedicated to providing the best possible space for deep transformation and re-balancing of one's life.
The place
The Sacred River center is located deep in the Amazonian mountain forest in the province of Pastaza, Ecuador, about 4 hours from the Quito Airport. It offers quiet, beautiful and comfortable space for Ayahuasca ceremonies and healing therapies with rainforest plants. It has been founded by Jan Rostlinka, ceremonial leader who is passionate about the protection of rainforest and runs own Rainforest protection and reforestation project.
The center owns 20 hectares of private land bordering with the Llanganates National Park. It sits on the banks of the Piatua river, one of the cleanest rivers on the planet, surrounded by thousands of hectares of pristine forests. This location is unique, energetically pure and isolated from the distractions of the civilization.
At the moment, the center offers a spacious rounded ceremonial temple with tiled floor and adjacent ecologic dry bathrooms. All participants share this space during the ceremonial night. Accommodation rooms for guests will be finished during 2018. Until then, guests who need private accommodation can stay at a nearby lodge which offers comfortable lodging, restaurant, swimming pool, wifi and cab service to the Sacred River temple (15 min.).
Who leads the ceremony
Jan Rostlinka is 36 years old natural medicine practitioner of Slavic descent. Jan has an experience of 10 years leading Ayahuasca ceremonies in Latin America and Europe. He studied with 25 shamans of different nationalities and apprenticed long-term within indigenous families of the Kichwa and Shipibo tribe. During the training he rigorously dieted a number of teacher plants. This extensive training and connection to the ancient lineages enable Jan to lead sacred rituals with expertise and long-lasting positive result. During the ceremonies led by Jan, all participants are supervised, guided and spiritually protected. Any negative energies are healed. In Jan's ceremonies participants enjoy individual cleansing sessions where Jan sings and uses of different instruments, including the surupanga (chacapa) leaves or the traditional flutes. Jan usually works in his own space, the Sacred River Ayahuasca Healing Center (www.sacredriver.center) located in the Pastaza province in Ecuador.
The Ayahuasca medicine
The Ayahuasca medicine offered at the center is prepared with love and expertise using two plants, the Ayahuasca vines (B. caapi) and the leaves of Chali (D. cabrerana) that we grow ourselves. This medicinal brew opens the possibilities for spiritual growth, connecting with the divine, spiritual cleansing, balancing and grounding, chakra cleansing, past life regression, improving mental health, healing abuse, emotional pain or past trauma, releasing negativity, healing of physical illnesses, pain or addiction, finding life purpose, career change, or for finding one's path of a heart and life's true purpose.
It is recommendable to anybody who feels the calling for this type of work and has necessary respect for this sacred plant. This is not a tourist experience and it should not be taken lightly as a tourist attraction. The medicine journey might not be pleasant in all of its parts, but at the end it is worth taking. The Ayahuasca ritual is deeply meaningful and healing for those who are ready to open their hearts and surrender to the effects of the brew. Ayahuasca can bring suppressed emotions to the surface, clean any negative energies and allow for deep change within oneself. Because this healing process can be very intense, it is important that participants have trust in the abilities of the ceremonial leader and the healing potential of this medicinal plant.
The Ayahuasca ritual
In the beginning, the ceremonial leader speaks to all participants, presenting himself and his work. He explains the effects on the medicine and the ceremony dynamics. Any time during the ceremony, participants will be able to ask for assistance of the ceremonial leader and sober helpers.
The Ayahuasca brew is blessed and drunk by participants and the ceremonial leader. Everybody gets comfortable on their mattresses and receives cleansing with white sage. Then lights are turned off and everybody waits for the effects of the medicine to come.
When the medicine starts, the ceremonial leader begins to chant and use instruments to guide participants in their visions and clean any negative energies. Spirit guides are called to assist and provide compassionate, loving and healing energy for all.
Later during the night, participants are called one by one to come and sit in front of the leader to get cleansed by leaves gathered in the rainforest and by singing. The healer also uses blowing, sucking and other techniques aimed to help the patient. This cleansing ritual or limpia is the most important part of the ceremony, where energy of the participants is balanced, and where different illnesses can be removed from the body. In case there any serious illnesses, the healer can deal with them towards the end of the ceremony.
Sober helpers are always present during the whole ceremony to help participants walk to the bathrooms. The space itself is carefully prepared, physically safe and perfect for hosting such ceremony. In case of having strong reaction to the Ayahuasca, the team know perfectly how to help participants to go through their journey without any harm.
The next day, the ceremonial leader opens a space where participants can better integrate this experience by asking questions or sharing the details of their journey or ask for guidance. If necessary, anyone can ask for a private conversation with the leader. A special diet will be prescribed for the following days. The support in the integration process can continue over the internet and makes sure that all participants properly understand and integrate their journey.
Supporting the environment and local communities
As much as 50% of the earnings from the 2-day Ayahuasca retreats go into the Rainforest Conservation and Ayahuasca reforestation project (more at https://igg.me/at/Pkq4JfdAWkM) making sure there are forest full of medicines and food for future generations. With each ceremony, every participant automatically puts one square meter of the rainforest for protection and contributes for planting of new Ayahuasca vines.
The center also closely works with several indigenous Kichwa families, supporting them to preserve their traditions. The center organizes cultural activities such as dances and workshops which strengthen the identity of the Kichwa people.
Natural eco-friendly materials such as bamboo or quickly growing small trees are preferred while building the facilities. The center runs its own permaculture garden and is on the way to the self-sufficiency.
What differentiates us from other practitioners and centers
Ceremonies are energetically and spiritually guided and safe, lead by and experienced ceremonial leader who deeply cares for the wellbeing of all participants. We base our practice on 10 years of experience with hosting such events. Our foremost motivation is to provide meaningful assistance on one's spiritual journey and improve one's mental and physical health.
The Ayahuasca medicine is skilfully brewed, strong and the ceremonies are intense, allowing the participants to feel the effects and go deep in the healing process.
Groups of guests are small, usually 4-6 people, with maximum 12.
Safe ceremonies for women – environment free of sexual advances.
Abuse of alcohol isn't permitted at the center.
No knowledge of Spanish is required. Translations to/from English, Spanish and Czech are available.
Each participant protects a piece of the rainforest and supports Ayahuasca reforestation as well as local Kichwa families.
The center accepts volunteers and give discounts in exchange for work.
Available dates
You can pick any custom date for your ceremony, just please pick a date outside of the scheduled 13-day retreats you see in our our google calendar.
Pricing
All- inclusive price is 60 USD plus 60 USD donation towards our Rainforest Protection and Ayahuasca Reforestation project, in total 120 USD per person per ceremony.
What is included:
Transport by car to the campment where the ritual takes place (from Santa Clara, Pastaza)
Preparatory session before the ritual
The Ayahuasca ceremony with individual cleansing ritual
Delicious breakfast (vegetarian, vegan or normal)
Integreation sessionwith the ceremony leader on the next day
Transport by car back to Santa Clara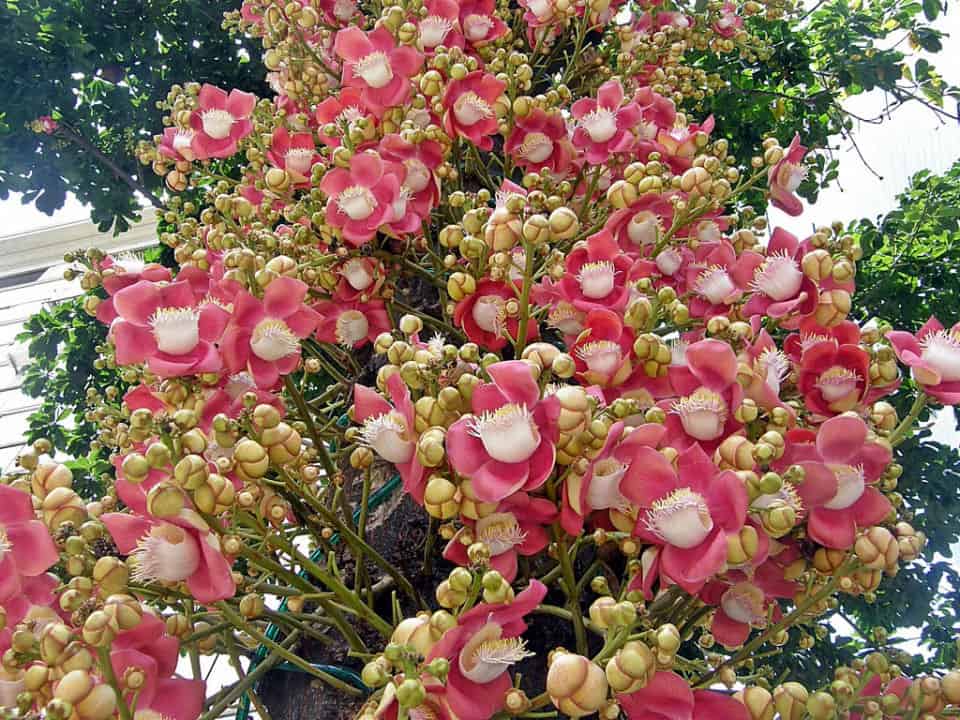 Requirements and Health safety
If you suffer from any disease or take any medicines, you absolutely need to inform us, as some medicines can be contraindicated with Ayahuasca. Taking Ayahuasca if you suffer from weak heart, a mental illness and certain other illnesses may be dangerous or even life-threatening.
Medications and supplements policy: The participants are not allowed to take any other medicines or supplements, including the natural ones, apart from Ayahuasca, except for anti-malarial medication and birth control, for the duration of the event, unless permitted by the organizer. If you are taking any medications or supplements that are prescribed by a doctor, you will need to consult your doctor about weaning you off them in time for them to completely clear out of your system before your visit.
Health conditions and risks agreement: Our events are held on places which are not medical facilities and we are not equipped to handle a serious medical emergency. Please inform us of any serious medical conditions that you have before you make your reservation.Due to potential health risks, people with the following health conditions will not be able to drink Ayahuasca. However, they can still partake in the ceremony without drinking and can receive the healing and cleansing ritual from the ceremony leader.
high blood pressure diabetes
schizophrenic disorder
heart disease or any condition previously diagnosed indicating vulnerability to the heart
epilepsy and other seizure related conditions
infectious or contagious disease
suicidal ideation
use of MAO inhibitors or anti-psychotic medication
Mental illness: Anyone in treatment for mental illness must consult a physician regarding the advisability of using Ayahuasca and if approved must cease taking any anti-depressants or mood altering medications at least 3 weeks prior to the trip.
Drug addictions: We do not allow people who are taking drugs to partake in our events. For treating serious drug addictions, contact us to arrange different individual type of work. Smoking cannabis r taking any mind-altering plants is prohibited during our events.
Menstruation: Please inform us if you are having your period on the day of the ceremony. It is possible to partake in the ceremony if you are menstruating. However, take into account that if you feel too much discomfort because of strong menstruation, it might interfere with your ability to concentrate and relax in the healing process.
"Thank you for the amazing ceremonies! After 4 sessions I feel completely reset and wonderful. Thank you guys for the incredible healing work and wonderful experience!"
Zi Wu
"If you're going to try Ayahuasca, I highly recommend Feather Crown for their safe, friendly, insightful and authentic approach."
Shivya
"The experience was perspective-altering in the best way. Feather Crown has been my most treasured part of this trip. "
Josh Thomas, NY