Don Ramon Alvarado
ayahuasca shaman, ceremonial leader, healer and plant therapist
Don Ramon is a Napo Runa (kichwa) traditional healer or yachak, "the one who knows". From his childhood, he has been trained by his grandfather and his uncle in the use of plants such as tobacco, datura and Ayahuasca. During his apprenticeship, he received energies from his teachers entered into a relationship with "doctor women", who are the healing spirits of nature. Don Ramon conducts Ayahuasca rituals regularly in order to detect and remove illness in patients and to help them energetically to achieve better health. Now 38 years old, Ramon is a graduated healer with great experience in healing of members of his tribe as well as foreigners. Apart from being a traditional medic, Ramon is a loving and open-minded person with whom you can make a deep connection that will last for life.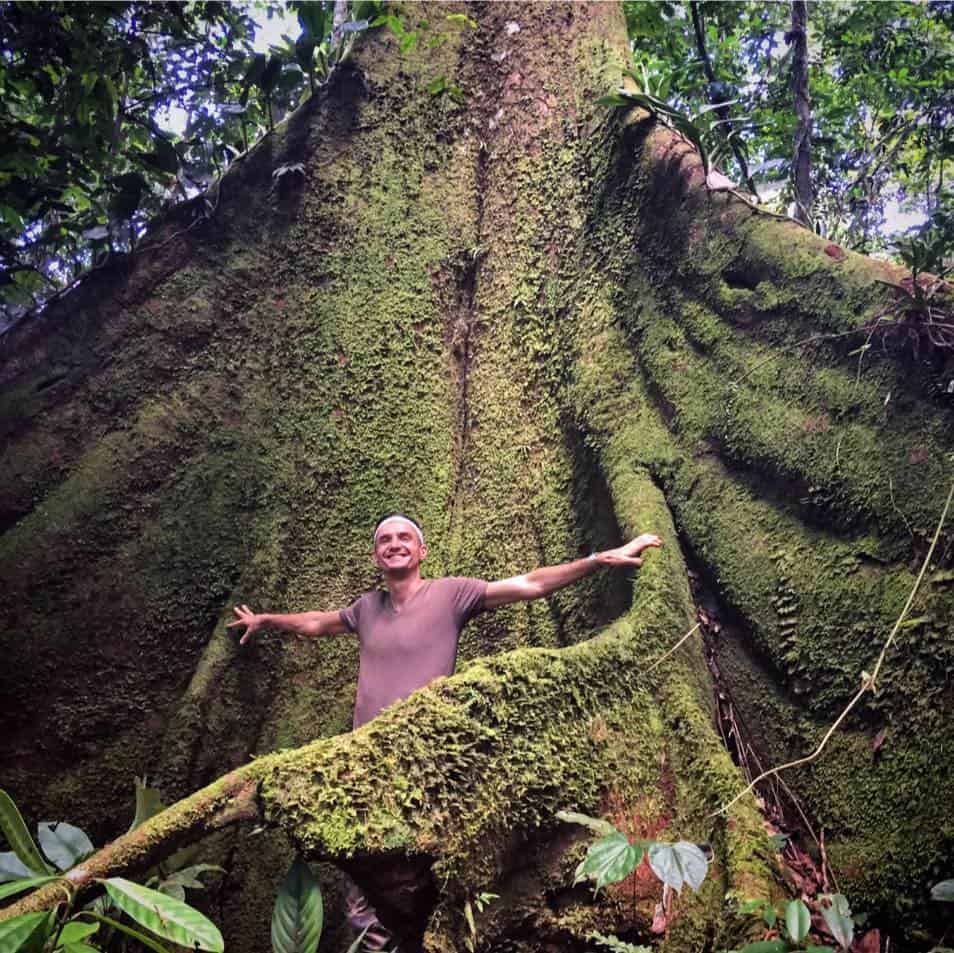 Jan Rostlinka
is 35 years old natural medicine practitioner of Slavic descent born in Czechia. For past 10 years, he has been living and practicing the Ayahuasca medicine in Ecuador, Peru and Mexico. Married into a family of a respected kichwa shaman in Napo, Ecuador, Jan is living with his wife and daughter in a small indigenous community on the banks of the river Jatun Yacu.
Jan studied with 25 shamans of different nationalities and did long-term apprenticeships within indigenous families, including those of Luis Andi Grefa (renowned kichwa yachak from Napo, Ecuador), Mateo Arévalo Maynas (elder shipibo onaya from Ucayalí, Perú) and Emilio Ramirez Sr. (elder shipibo onaya, Ucayalí, Peru). During those apprenticeships, he dieted a significant number of amazonian trees and plants. Jan also studied with San Pedro and Peyote shamans in the Wirikuta desert of Mexico. This proper training and connection to the ancient lineages enabled Jan to lead sacred rituals with expertise, resulting in healing benefit for all participants.
"After working with Jan from Feather Crown for the past two weeks here in Tena, Ecuador, I can enthusiastically recommend him to anyone interested in learning about the shamanic practices here in Ecuador."
Jim
"Jan, what can I say; I couldn't have asked for a better guide. He exceeded all my expectations and perhaps most importantly, was authentic and easy to relate to, putting me in a good space to have our collective experience."
Antonio
"Getting ready to fly home tomorrow! Its been a great time in Ecuador, having a break from the busy American life, and working with shaman, Don Ramon, who I would recommend to anyone who's looking for deepening spirituality, and/or physical or spiritual healing."
Karen Andrews